Testimonials
Explore the insights and experiences our students have generously shared regarding their journey at The Sexual Health School.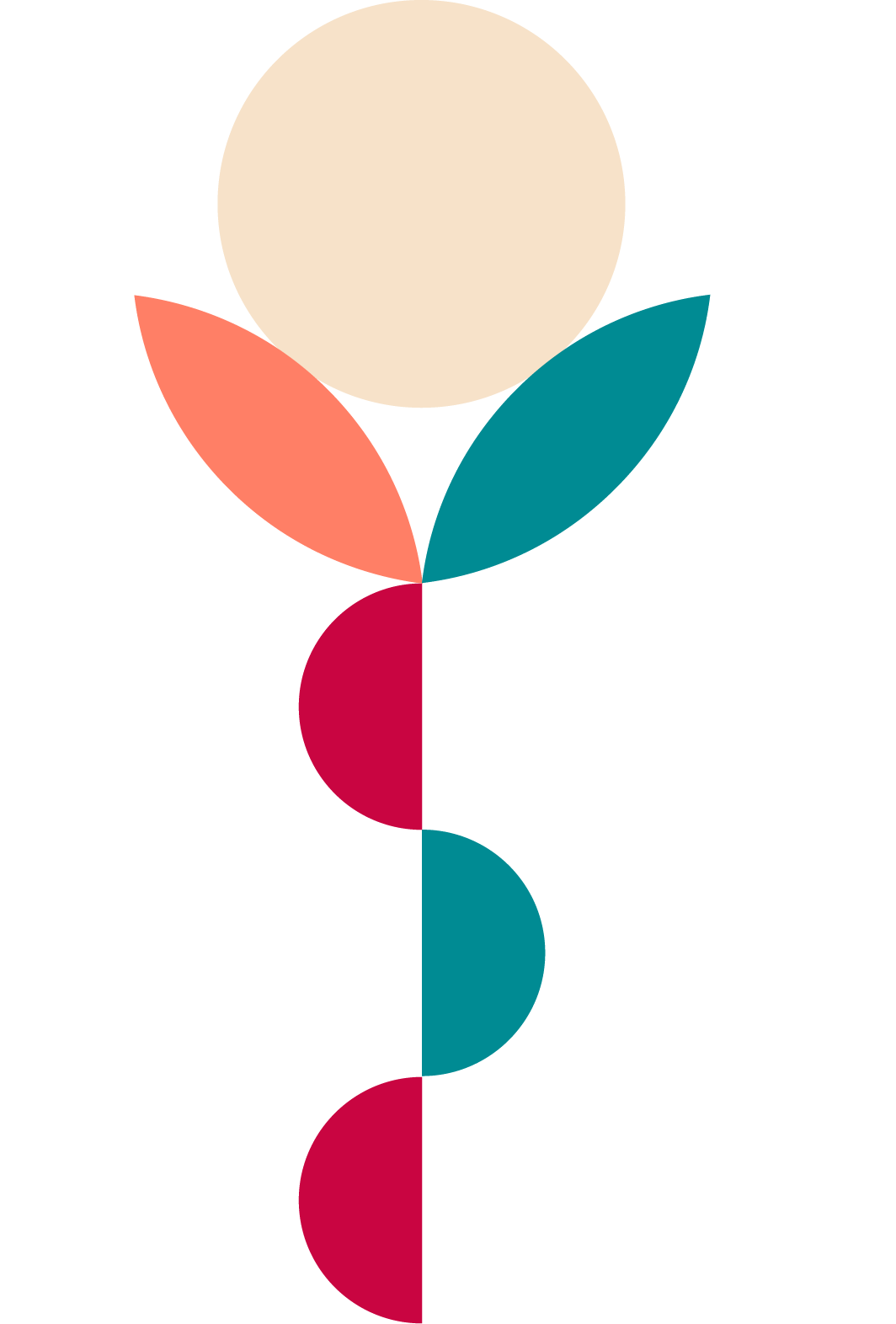 "The Sexual Health School offers a wide range of courses and has lecturers from multidisciplinary fields that offer multicultural and affirmative perspectives."
"There was so much information to take in and digest. I appreciated that there weren't extra assignments outside the classroom so I could really absorb the content of the lectures and still focus on my private practice and other priorities. I enjoyed the flexibility attending the school online because I couldn't commit to a traditional in-person classroom setting. Dr. Brito is very encouraging and supportive throughout the entire learning process. "

Crystle Prung, Ph.D. (She/Her/Hers)
Licensed Psychologist PSY 31568
"I joined the Sexual Health School because I want to help normalize talking about sex, and sexual pleasure within the black, brown, and faith-based communities."
"Being a part of the Sexual Health Program helped me to understand that sex education is so much more than the physical aspect of performance, but our sexuality encompasses our emotional, physical, intellectual, and psychological issues as well. This school was unique because it gave space for the sharing of ideas, and learning from one another's experiences. It's also cool to say you attended a school in Hawaii (lol). The most positive experience I had attending this program was getting to hear the testimonies and hearts of so many speakers and classmates."
Nakia L. Roberson, M.Ed, LPC, NCCCEO
& Founder of Next Stage Counseling & Wellness, PLLC
"As a physician, I knew both my medical education as well as my residency training had limited access to sexual health education beyond basic anatomy and common medical conditions."
"I saw time and time again patient's bringing up concerns in the clinic in regards to sexual health asking for guidance. This started me on my path to find further education to continue to provide the best care for my patients. As a full-time clinician, I knew being able to virtually attempt class allowed me to pursue sexual health certification while minimizing my time away from my clinic. The Sexual Health School allowed me to connect with others from numerous professional backgrounds who were all passionate about providing quality and inclusive sexual healthcare, therapy, and education.


The Sexual Health School allows for better interdisciplinary learning not only from the monthly lectures but through clinical cases brought forth by your classmates to examine and discuss. I loved being able to gain knowledge from different professions during our numerous small group discussions during each class session. This allowed me to not only connect with my peers, but provided time to have open discourse about our own clinical experiences and how we may approach specific topics with our clients and/or patients. I loved the variety of our lecture series and presenters throughout the whole 10 months.


A topic would reoccur sometimes during different lectures, but I always felt like it brought a different angle or new information to that topic. The depth, as well as variety, kept me engaged. I strongly recommend The Sexual Health School for any care professional who is seeking that next level of knowledge to contribute to inclusive sexual health care, therapy and education. This has been one of the most outstanding further education opportunities I have ever taken part in and continue to use daily within my clinical practice.


- Alysse Cruz, MD
Family Medicine Doctor
Health Partners

"After working in the field of psychology for twenty years, I found that many of the clients I worked with focused on their sexuality and often I found myself ill equipped on how to navigate these types of issues."
"I joined The Sexual Health School with the goal of becoming a sex therapist. I sought to gain the knowledge and insight about human sexuality, addressing gender issues in a relevant and compassionate manner, and learning in depth information to enable me to develop an expertise in the field of human sexuality.


There are many programs that offer information about sexual topics; but the Sexual Health School was a place where all of the academic and professional topics I needed were found in one place. At the helm of the Sexual Health School is Dr. Janet Brito, a seasoned, brilliant, compassionate psychologist who created a safe learning space where all ethnicities, sexualities, gender presentation, and learning styles are welcome.


The Sexual Health School is a place where diversity is celebrated while learning and clinically relevant material are disseminated by a variety of culturally competent providers who are experts in their field. I felt that Dr. Brito genuinely cared about my ability to succeed and provided warmth with encouragement that enabled me to step out of my comfort zone and grasp concepts and material that challenged my thinking and opened my therapeutic armamentarium to include a wealth of topics and information that enabled me to better understand and engage with the clients I serve.

In my career I have had opportunities to learn in various environments from a variety of providers-but the unique draw of the Sexual Health School is the amount of dense, useful, relevant, culturally enriched sexual health topics in an environment where my presence mattered and I felt seen and appreciated.I was not a body in a seat or another number-I felt like a professional who was guided into a community of professionals who were providing information from the best in the field within a compassionate, safe, encouraging environment which allowed me to learn the material at the pace I needed to go.


The positive experience that made The Sexual Health School worthwhile was each and every class that provided the building block to the dream of becoming a sex therapist. The challenge of being exposed to a myriad of sexual topics in a manner that was professional and welcome and supportive enabled me to consume a plethora of material that greatly broadened my knowledge base. Every course needed for AASECT certification could be found at the Sexual Health School which made the application process go smoothly.

The Sexual Health School is an excellent source of valued clinical information that can help you pursue your AASECT certification or as a means to supplement your knowledge on the latest sexual health topics. My confidence has grown in proportion to the wealth of knowledge I consumed during my tenure at The Sexual Health School. For those who are serious about learning in depth information on a breadth of sexual health topics, I cannot recommend enough the thorough, diverse, useful, professional experience that awaits you at the Sexual Health School."


Lori Lawrenz, PSyD
Licensed Clinical Psychologist
Hawaii Center for Sexual and Relationship Health
"I currently serve primarily in a Latinx community where sex is a taboo topic and is never discussed. As I began my career as a therapist, I realized that there was an opportunity with The Sexual Health School to enhance my skills."
"I currently serve primarily in a Latinx community where sex is a taboo topic and is never discussed. As I began my career as a therapist, I realized that there was an opportunity with The Sexual Health School to enhance my skills as a therapist that would support the community I currently serve. I appreciated that Dr. Brito sought out presenters from marginalized communities as I felt uplifted by their perspectives and knowledge."

Yadira A. Castillo, LCSW-C, LICSW



Jillian Watts, M.A., M. Ed., ACS
Sexual Health Learning Theories

The Right to Belong: Prioritizing Justice, Equity, Diversity & Belonging in Sexuality Practices

Ethical Non Monogamy
Jay (Jillian) Watts, M.A., M. Ed., ACS (She/They) is an Affrilachian Queer Sexuality & Diversity Scholar and currently a DE&I executive for a domestic violence organization. She has a Bachelors in Social Studies Education from the University of Louisville; Masters of Art in Human Services from Eastern Kentucky University; Master of Education in Cultural Foundations of Education; and almost completed with a PhD in Mental Health with a focus in Race, Sexuality & Healing from Walden University in 2022. They have over a decade in Sexuality and Diversity, Equity & Inclusion with experience in working with over 32 K-12 school districts, 17 higher education institutions, 4 National Conferences, and over 60,000 touch points in training. Her academic journals and writing can be found in the Diverse: Issues in Higher Education; Encyclopedia of Social Justice & Diversity; Journal of Social Research; ScholarWorks; and three in progress publications.

Jay is currently focusing her dissertation journey on the Relationship Between Sexual Racism on Sexual Satisfaction, Attitudes, & Shame of Black Women. She also is an AASECT Sex Counselor in Training and a Certified Sexologist through World Association of Sex Coaches and the American College of Sexologists International. Jay is the CEO of The Center for Inclusive Sexuality Education and Healing, LLC. where she offers sex coaching, intimacy and sex education, toy consultation and sales, and passion, purpose and pleasure coaching.


Created with